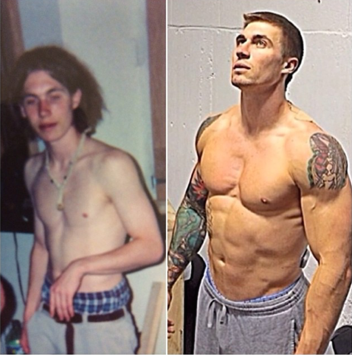 From Drugs To Fitness (Powerful Transformation)
Hope everyone is having a great day. Had the pleasure of filming @jtm_fit the other day. Jay has an amazing story of a transformation from being a drug addict to a great athlete. His story is one of overcoming obstacles. Starting off as a high school athlete he got involed with drugs around the age of 11. He went into a downward spiral using harder and harder drugs until he was 20. From there he had a wake up call and decided to change his life around. Was either a change or suicide. So he entered rehab, got off drugs, and entered into a life of fitness. 2 years clean he started competing in cross fit competitions. After one competition he had to rush to the emergency room.
He was diagnosed with diabetes. Jay took it as just another obstacle and he went with it. Still training hard, he has one of the best vertical leaps I ever seen. Check out the video for the full story from Jay's mouth.

Latest posts by Eduard Checo (see all)