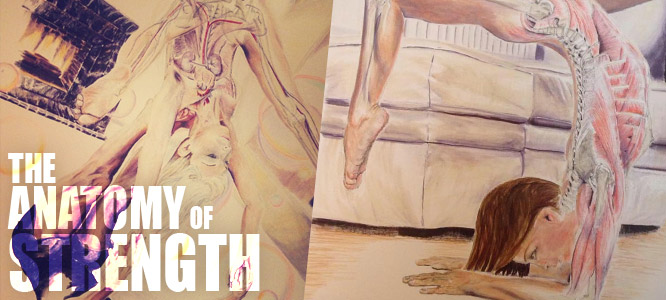 Ever wondered what your insides look like during a tiger bend? Meet +Juliana Payson, a Medical Artiste who illustrates the complexity of the human body and how it adapts with the performing body.
The Inspiration
"I've been working on progressive strength and flexibility training after having had major surgery to clean up a damaged hip. It's not that I wanted to prove the impossible, I wanted to learn how to repair, and to know what caused all the dysfunction in the first place."
"I set out to gain strength and take flexibility to it's farthest mechanical extreme, but I wanted to do it progressively and safely. I call it contorture."
The Art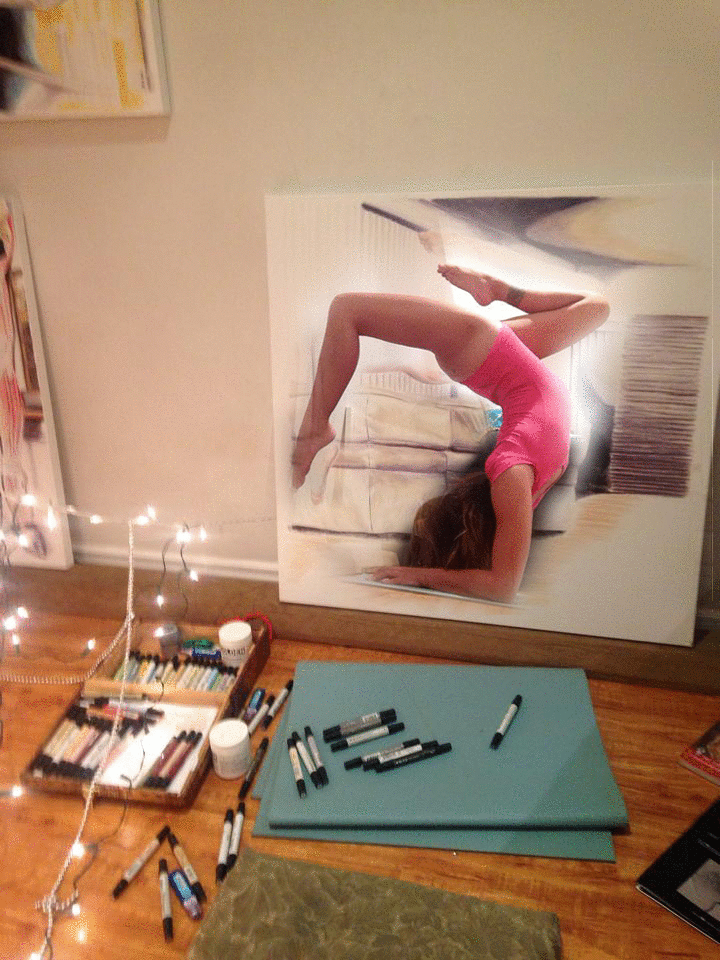 "These paintings emerged because I have no other way to communicate how every part of our body is challenged in sports. To reach our own personal goals, there has to be a partnership with clinical training to understand our body's potential. When we have that understanding, from the simplest methods of inflammation to nerve growth and recovery, we can push ourselves farther."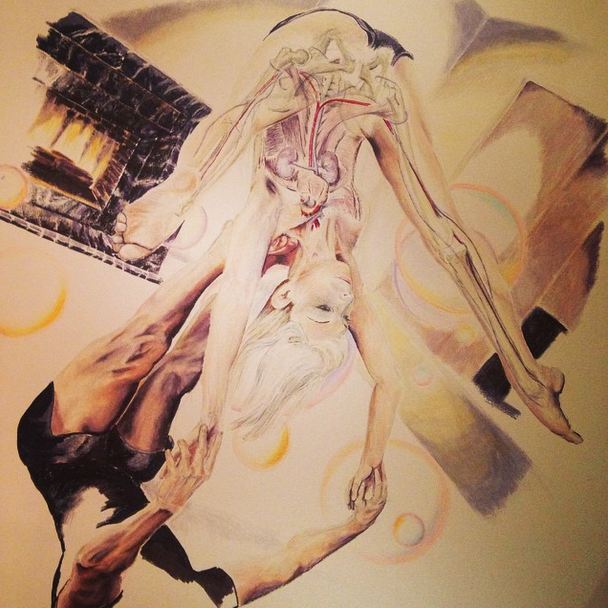 "Through these paintings I have understood how the various body systems interact to give us our language of sport. And I have also discovered great variation in bodies, and their hidden proclivities to different sports."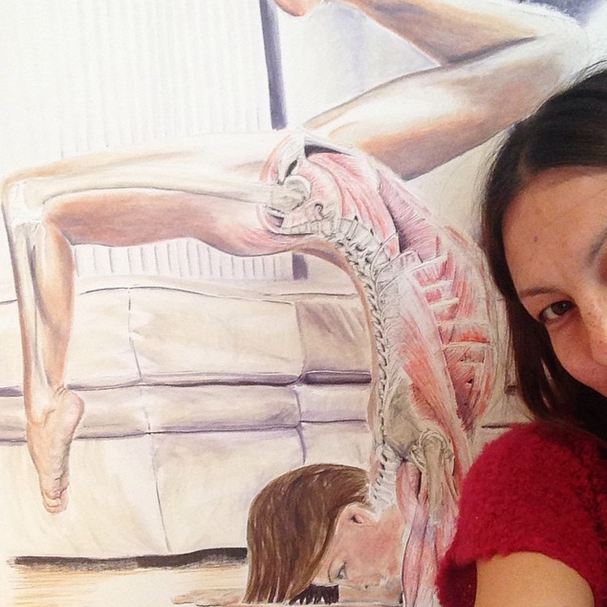 "I have covered water ballet, acrobatics, strength and flexibility training, and I intend to keep on going; I have many sports I wish to illustrate, to study all the ways in which we cope with the stresses on our body."
In the LA Area? Check out Juliana's Art Exhibit on January 24th, 2015 and follow her on IG @onnaloves to stay up to date on her art and other adventures in sport.