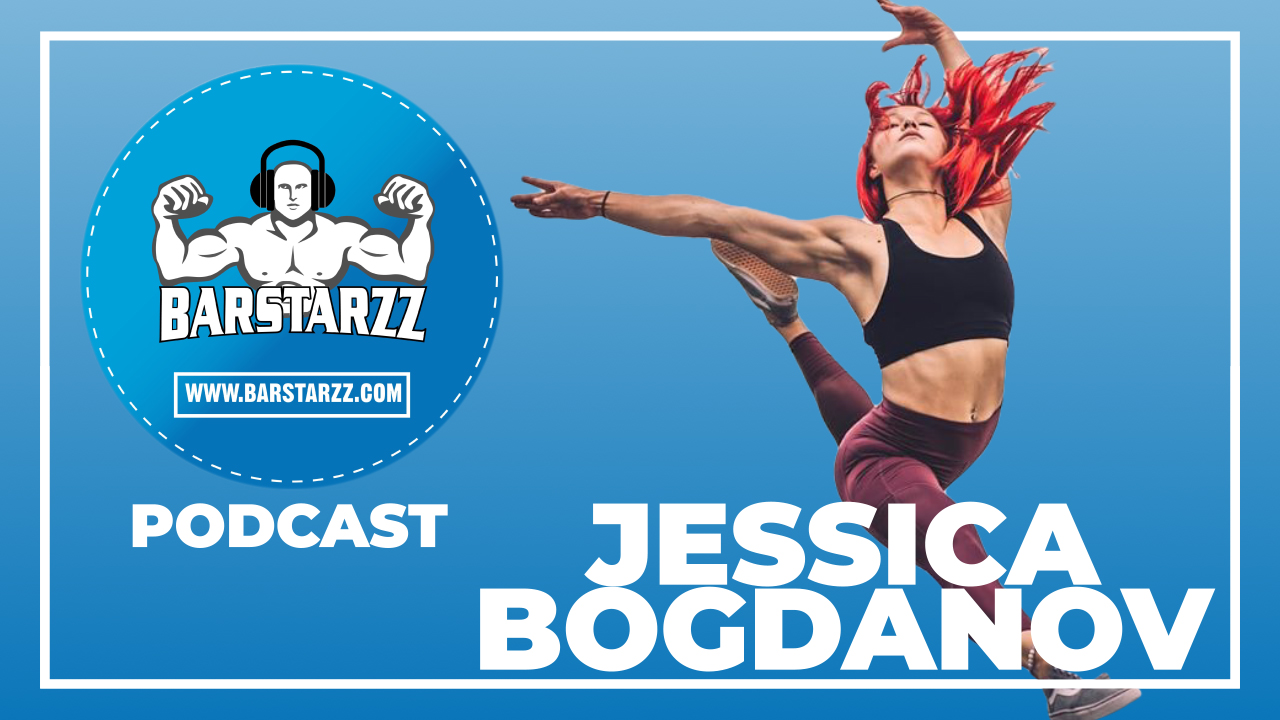 What They Don't Tell You About Growing Up In High Level Gymnastics
"Its not like they are physically abusive or anything, its more like emotional abuse & verbal" – Russian Red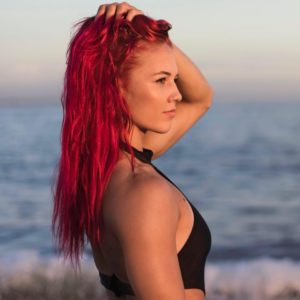 Listen On Apple, Google Podcast, Spotify, Overcast
Jessica Aka Russian Red. She trained Rhythmic Gymnastics from the age 4 all the way to the age of 17. From there she went into Pole fitness, Hand balancing, and Calisthenics winning the Street Workout World Championship 2015 for the Women's division. You may know her from her sick videos on instagram
In this interview we talk about how she grew up in Gymnastics. She moved to Chicago for really intense training at the age of 14. She would train twice a day roughly 4 hours each session. She credits this intensity, to her later in life work ethic when it comes to school and training in her other disciplines.
She talks about how intense it was on her self esteem. The coach would call her overweight, along with other forms of verbal abuse. Although criticized they never gave the athletes nutrition training. Jessica ate a bunch of candy bars, for the energy to train these really long sessions. Her gymnastic diet was
Breakfast : Half a bagel with a cup of coffee
4 Hour Training Session
Lunch : 2 Cosmic Brownies & Honey Buns
2nd Training Session (3-4 hours)
Dinner : Cereal.
Amazing right? I know! She was competing at the highest level.
At the age of 17 she decided to pick college over gymnastics. 20 usually being the age most Rhythmic Gymnasts retire.
After gymnastics she took a 1 year break. During this year she gained a lot of weight. She from here started going to the gym, doing just treadmill running and working on her hand balancing. Doing 30 min of cardio and 1-2 hours on handstand. Mind you handstand is not a part of Rhythmic Gymnastics. She had to learn it just like the rest of us.
She stumbled into pole dancing, and thought this looks cool. On her first day taking 2 classes back to back. She loved the challenge. So now she picked up the treadmill cardio, hand balancing, and pole dancing.
Eventually her boss at the pole studio takes her to the beach to see a friend who was visiting who does "bar tricks". Jessica got inspired. She posted on Instagram and got contacted by the Show Offz. A New york based calisthenics team. She now picked up a 4th physical activity. Calisthenics.
Watch The Full Video
Time Stamps
Start : 0:50
Starting Gymnastics 2:05
What Is Rhythmic Gymnastics 2:31
What is Rhythmic Gymnastics Training Like 4:06
How Many Hours Would You Train For Gymnastics 4:50
Whats it like to move away at a young age for Gymnastics 6:33
Extreme Coaching 7:48
What would a day eating look like during gymnastics 12:12
What made you stop gymnastics 13:54
Any lasting injuries from gymnastics 15:16
Her first trainings for handstand 17:45
How Russian Red got into calisthenics 22:58
How she trained for the World Championships 27:42
How did you train for the straddle planche 31:24
How do you train today after all you learned 33:31
Why Russian Red doesn't compete 34:53
How to learn a handstand 39:19